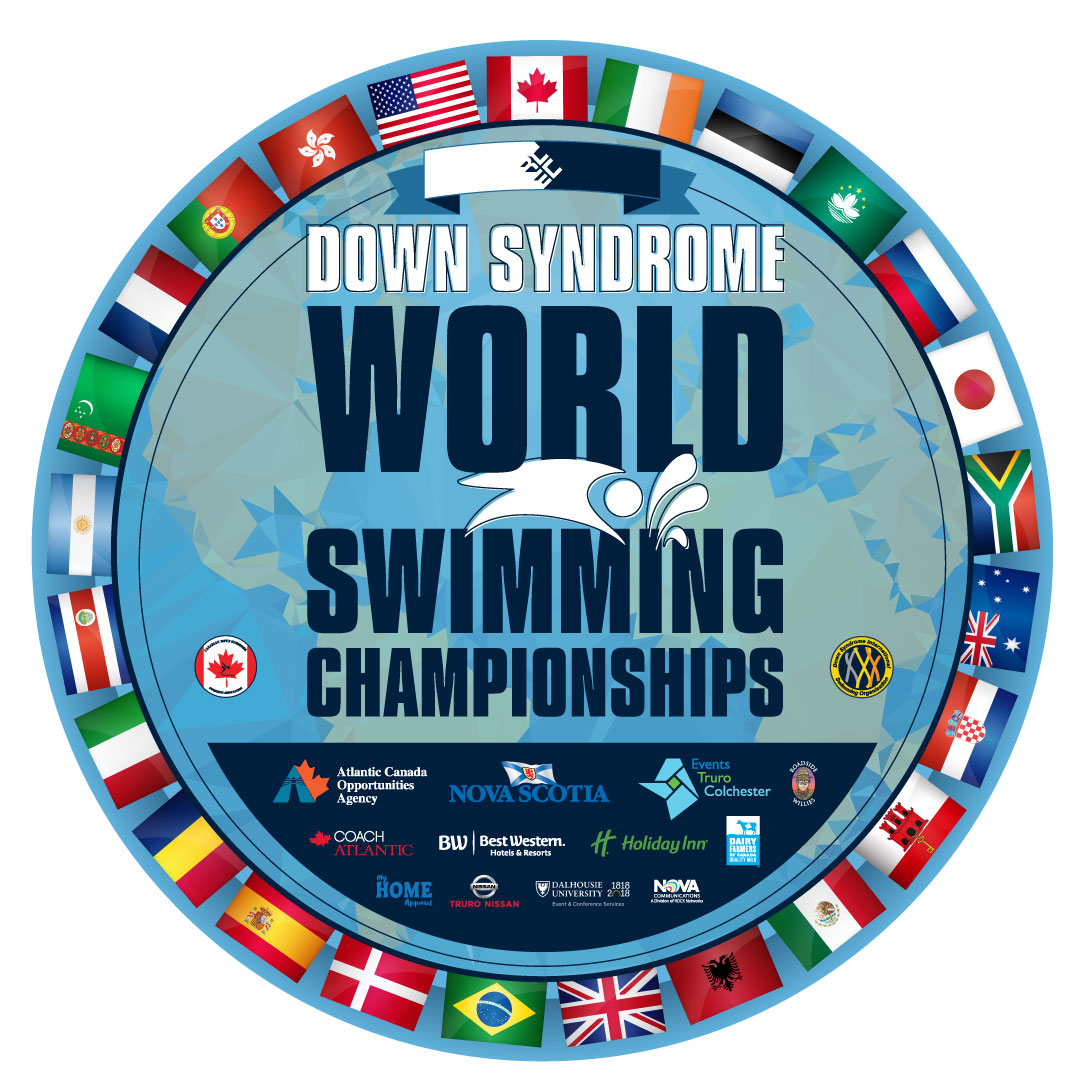 July 20 - July 26
Truro, Colchester and the Rath Eastlink Community Centre welcomes the WORLD for the 9th DSISO Down Syndrome World Swimming Championships. The week-long competition will host over 200 swimmers representing 24 different countries from all around the globe, with hundreds of international supporters expected over the duration of the international event. Hosted in a different country every two years, 2018 will mark the first DSWSC to be held in Canada. It will also be the first held in North America!
Be a Part of the excitement!
We welcome everyone to join us for complimentary viewing of the event every day. Competition starts each morning at 930am and finishes up around 7pm. Come down to watch and cheer on your country's finest down syndrome world swimmers in our arena at the Live Stream Spectator area. The daily
EVENT SCHEDULE
can be viewed
HERE
and the
FULL EVENT PROGRAM
is available
HERE
.
Supporters & Teams
The OFFICIAL WEBSITE can be accessed
HERE
.
Local Challengers Stepping Up!
The WORLD CHAMPIONSHIPS are finally here! We were so excited with anticipation that prior to the beginning of the event, we put a call out to local athletes to become challengers and take on Matthew Hunter in a practice race. Matthew is a local swimmer participating with Team Canada and an inspiration for hosting this world competition. To our delight, lots of local athletes stepped up to become challengers, but there's just one thing... Follow the
Road to the DSWSC
by watching the videos below!