Tickets to all RECC events can be purchased:
At the Rath Eastlink Community Centre: 625 Abenaki Road, Truro, NS
By phone: 1-888-311-9090
Online at: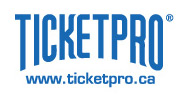 Or at any of these outlets:
MacQuarries on the Esplanade
Marigold Cultural Centre
Any TICKETPRO location


RECC Box Office Hours (Welcome Desk)
As of 2020. RECC Box office hours are limited. Please contact us for available box office hours.