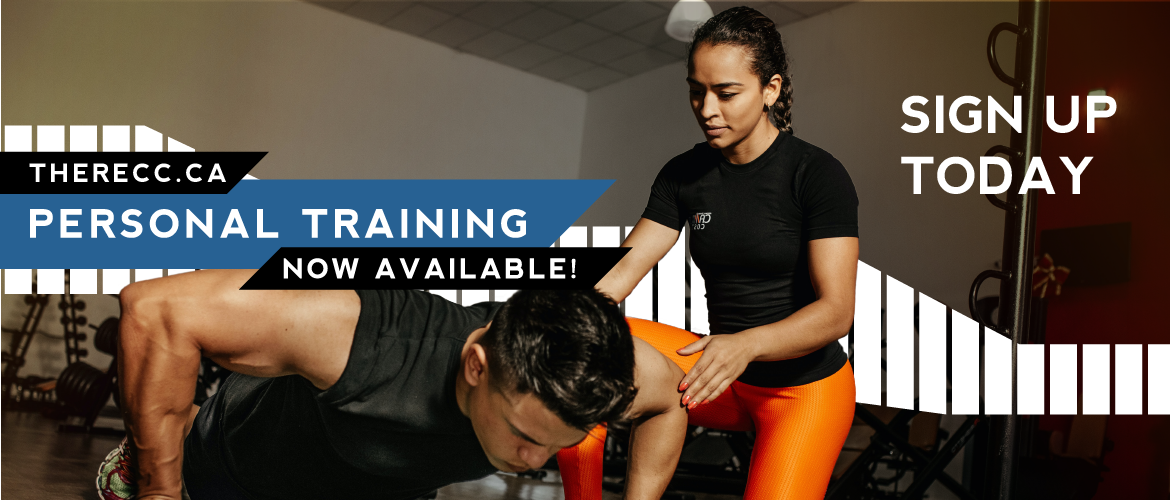 Personal Training now available at the RECC!
Stuck in a rut? We are just around the corner. Reach your health goals faster with one-on-one personalized fitness programs. You don't have to go at it alone.
Personal training is not only a proven way to help accelerate your path towards hitting your goals and getting results, we will also support you in building sustainable workout habits towards long term health and wellness.
Our certified and highly experienced personal trainers will encourage, motivate and inspire you to make healthy lasting changes in your life! Get started today by emailing
PT@therecc.ca
or call us at (902) 893-2224.
RECC annual members (both paid in full, or recurring) are entitled to a FREE consultation with one of our trainers where they can learn about your fitness needs and suggest a personalized program.Personal Training Pricing:
Initial Evaluation: 30 minute session
*Free with any current annual membership - $19.95 for non-member or without a purchased Personal Training Package
New Annual Member Package


(must be a new RECC Annual Member activated within 30 days
Double the Fun!

Personal Fitness Evaluation for 2 people + 1 shared fitness program

(Friends or couples training together)

Meet our Trainers: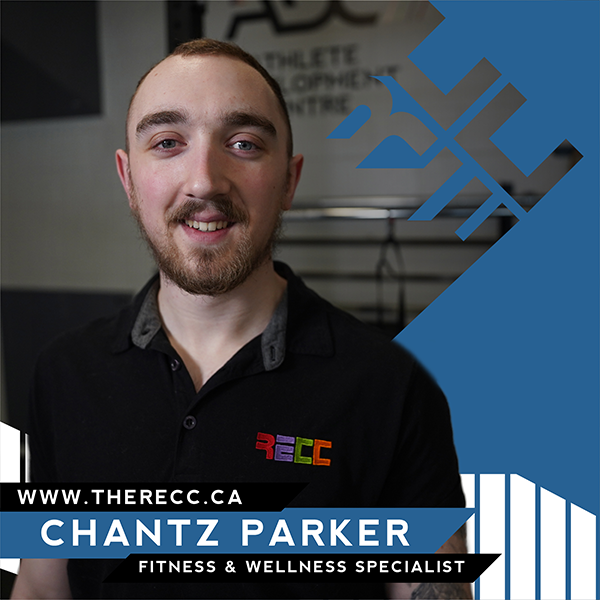 Chantz Parker is the Fitness and Wellness Specialist at the RECC, who has a diploma in Community Recreation and is also a certified personal trainer under the International Sports Science Association (ISSA). Chantz has trained all levels of athletes including basketball players, recreational climbers and even competitive fighters competing in Fight League Atlantic.
He has also successfully prepared clients for the RCMP physical evaluation test. His skillset in promoting physical rehabilitation, body composition, muscular hypertrophy and strength will support your fitness goals and needs..

Whether you are looking for long term gains or just starting, Chantz and Heather are here to support you every step of the way! Get started on the right foot, with a personalized training program here at the RECC. Get started today by emailing PT@therecc.ca or calling us at (902) 893-2224.