FALL 2020 GROUP EXERCISE PROGRAMMING SEPT 8th - OCT 9th
*Please note our programming schedules are currently reduced due to COVID implications. We expect to increase our class schedule later in the Fall so long as further restrictions are not implemented by Public Health.
We pride ourselves in being leaders in recreation program delivery in Truro and Colchester County. Each season we offer different programs for Children, Youth, and Adults.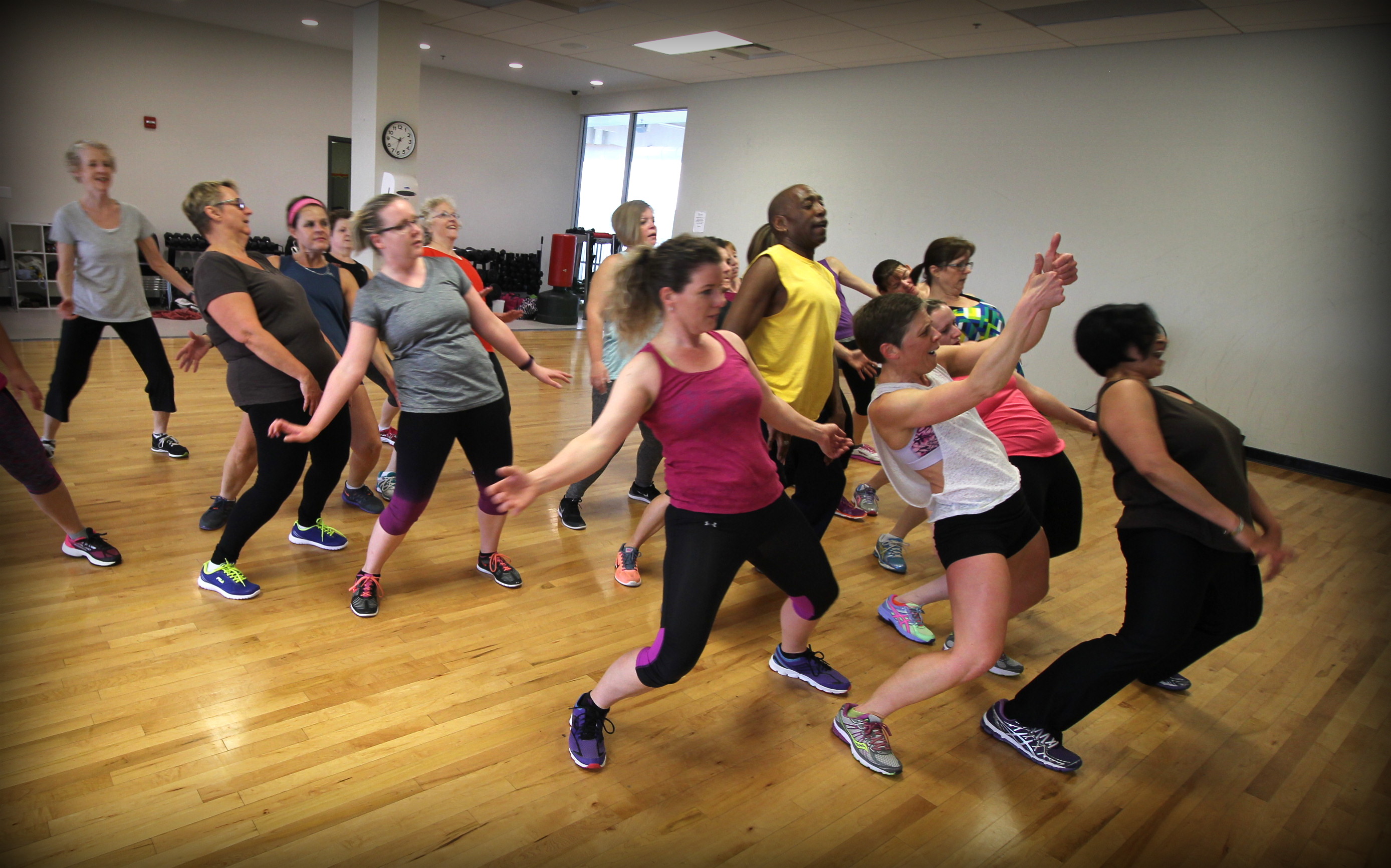 We all need a little push sometimes and Group Exercise can provide that extra motivation! Perfect for those who believe exercise is better with friends! Our experienced instructors will help you with form, technique, and lead you to better health - all while making sure you have a fun experience! The RECC's group ex schedule changes seasonally, and includes classes in the Fitness Studio, Aquatic Centre, Track, Spin Area, and Rock Climbing Wall. No matter your age or fitness level, you will find a class that meets your needs at the RECC! We offer over 50 Group Fitness classes including Zumba, Yoga, Strength, Bootcamps, Pound, TRX, Spin and so much more. There is something for all ages and abilities. All classes are included in every RECC Membership. However, you can also
drop-in
. All patrons must have a class pass in order to gain admittance to any Group Fitness class. Passes are distributed 15 minutes before classes at the Welcome Desk. We operate on a first come, first served basis. One ticket per participant and each patron must scan in before receiving a ticket. Please give your ticket to the instructor upon entering the class. You can search for an upcoming class by visiting our
online schedule
or you can check out our current existing seasonal schedule on our
drop-in
page

If you are interested in one of our seasonal programs, you can find more information below.

• Swim Lessons (TBD)
• Fitness + Specialty Programs
• Youth Programs (TBD)
• Climbing Programs (TBD)
• Aquatic Leadership (TBD)


DROP IN CLASS DESCRIPTIONS:
*Classes currently being offered
B.L.T. (Butt, Legs, Thighs) - A 30 minute express class designed to challenge your butt, legs and thighs. The ultimate lower body solution.
BODY STRONG - Looking for variety for your work out that includes cardio, strength, endurance and flexibility training? This is the class for you.
BOOTCAMP 4 YOUTH (ages 10-13) - Ideal for youth looking to get active with the support and guidance of a trained professional. Each class is different to keep youth engaged, challenged and working out safely. Classes are designed with their needs in mind focusing on proper form and introducing them to various work outs (i.e. circuit, body weight etc.)
BOSSCAMP (Becoming Our Strongest Selves) - A fast-moving class meant to kick your cardio system into high gear with athletic drills, muscle conditioning, and core training - All in one place!
CARDIO & CORE - A fast-moving class meant to kick your cardio system into high gear with athletic drills, muscle conditioning, and core training - All in one place!
FUN FRIDAY - A combo class that keeps you guessing every friday with a workout that challenges cardio, strength and core using a variety of equipment. Come for the fun, leave feeling fit!
GENTLE MOVEMENT - a community based program offered to participants who have limited mobility. This program will help improve quality of life, maintain independence, and reduce risk of falls by offering exercises to improve strength, flexibilty and balance. Chair options will be used.
GUTS + BUTTS - 45 min. class dedicated to shaping and strengthening your lower body and core!
POUND - Sweat, sculpt and ROCK your body with a workout combining cardio & strength to tone your lower body, sculpt your upper body, and define your abs.
R.A.W. (Real Athletic Workout) - Take your workout up a notch with this fast-moving class guaranteed to challenge all participants, featuring athletic drills, plyometric training, strength, etc.
SENIOR FIT - Designed for adults aged 55 and up featuring low impact cardio, strength, flexibility and balance training.
SILVER STRONG - For those who enjoy exercising in a group setting with a social aspect to make it fun! Includes a mix of strength, cardio and core workouts.
SPIN - A high-energy cardio work out on a stationary bike that burn calories, and sends your fat-burning systems into overdrive. Set to music, it will be the ride of your life!
SPIN + CORE - A class that starts out on a stationary bike and ends with core exercises. A great way to burn calories and strengthen your core!
SPIN: RHYTHM + RESISTANCE - Experience a cardio work out like none other on a stationary bike, followed by strength exercises with a full body focus.
STRENGTH - A total body workout using barbells, free weights, tubing, stability balls, and body weight. A great way to target and tone all of the major muscle groups; for all fitness levels.
STRONG by ZUMBA: PUSH YOUR LIMITS! A high-intensity workout led by music to motivate you to crush your ultimate fitness goals.
STROLLER FIT - A combination class focusing on strength and core moves with cardio drills thrown in. Takes place in the Group Exercise room and is great for parents with their tots.
TRX BOOTCAMP - Take your workout to the next level with this fast- moving class featuring TRX suspension straps. A great overall body workout, including athletic drills to get the heart pumping.
TRX: TOTAL BODY - Incorporates cardio, strength, core & flexibility. Challenge your body with 20 second bursts of high intensity followed by 10 seconds of rest. This workout will torch calories and strengthen your entire body.
WALK N ROLL - Group indoor walking on our Walking Track with 4-Wheeled walkers. Designed and instructed by physiotherapists. Intended for those with mobility challenges.
WAR - Become armed & dangerous with this exhilarating total body workout that combines cardio and strength using punches and kicks.
XTREME BOSU + KETTLEBELL - Two pieces of workout equipment: A match made in heaven! This class will shake up your cardio, core and weight lifting routine. The kettlebell works muscles and cardio while the Bosu helps balance and strengthen ligaments, tendons and core.
ZUMBA - Ditch the workout and join the party. Dance your way into shape with this Latin- inspired class set to amazing music.
ZUMBA TONE - A class combining body-sculpting exercises and high-energy cardio work with Latin-infused Zumba moves. Hard work while having fun!
YOGA - Help relieve stress with a class combining balance, strength, and flexibility training. Designed to be a full body experience.
YOGA [ACTIVE] - Enjoy a mix of core and balance work with gentle stretching & relaxation.
YOGA [FLOW] - Vinyasa style. Each pose flows into the next with motivating music. Will lengthen muscles & leave you feeling energized.
YOGA [GENTLE] - A class meant to help relax your mind, lengthen your muscles, and help increase overall flexibility.
YOGA [STRENGTH] - A fusion class of yoga and pilates blended to give a challenging strength & core work out as well as a satisfying stretch.
AQUA FITNESS - Take the stress off your joints with this low-to-no impact cardio and strength class that allows you to work at your own pace. Guaranteed to have a splashing good time!
AQUALITE - A bit slower paced than our Aquafitness Class, AquaLite is designed to improve mobility, strength and general fitness with low to no impact!
AQUA ZUMBA - A blend of the Zumba philosophy with waterresistance, creating a pool party that you don't want to miss!
HYDRORIDER - Pedal on a unique stationary bike while immersed up to your chest in water. Water shoes are mandatory. Registration is required. Ages 16+
RECC MASTER SWIM - A drop-in swim club that provides coach guidance and training for non-competitive adult swimmers. Promotes fitness, health, fellowship, participation, leadership and fun.
AQUA MOVEMENTS - For those with knee/hip replacements, arthritis or other medical conditions. Designed to help balance, mobility, flexibility & strength.
PICKUP HOCKEY - Co-ed drop-in shinny hockey for all adult ages and skills. Free for members, $10 drop-in fee for non. * Requires full hockey gear.
SKILLS & DRILLS - An instructor led program for youth ages 6 to 12 looking to improve their skating, puck handling and shooting skills. * Requires full hockey gear.
CLIMBFIT BOOTCAMP - Rock yourself into shape with climbing-themed workouts. Designed with new climbers in mind, this course is mostly held close to the ground. Ages 15+
TRANSFORM - A fun blend of Yoga and sport to help lengthen and strengthen your body