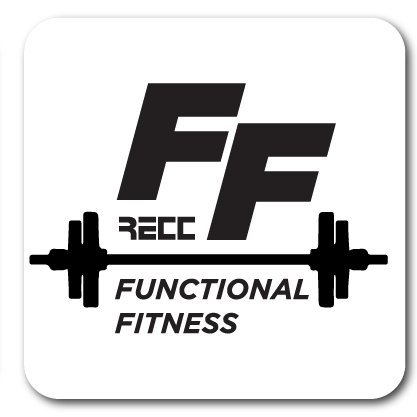 Functional Fitness will use the most foundational and functional free weight movements to best improve body mechanics. It will help participants gain confidence in using free weights as well to make life more efficient by gaining total body strength and conditioning using everyday movements. This program will teach proper breathing, bracing, techniques and easy progressions, as well as focusing on individual differences to maximize individual growth. Participants will receive one free InBody scan along with the program.

Fee: Members $76.50 + tax / Non-members $90 + tax
Ages 18+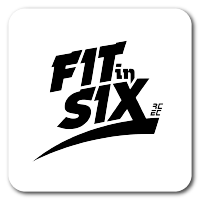 A six-week program for youth to learn the fundamentals of strength training using the
circuit in the fitness centre. A perfect way to lay the foundation for youth on how to
work out safely and correctly with focus on proper technique/form, fitness centre
etiquette, correct breathing and what constitutes a well-rounded workout routine.
Youth who successfully complete this program (conditions apply) can work out
independently in the fitness centre.
Fee: Members $37.80 / Non-members $42
Ages 12 - 15



6 weeks / 6 sessions
Ages 12-15
Wednesdays 4:30 – 5:30pm
Session 1: Sept 27 – Oct 25
Session 2: Nov 8 – Dec 13
Members $37.80 / Non-members $42
(min 2 – max 6)
Click here for more Fall 2023 programming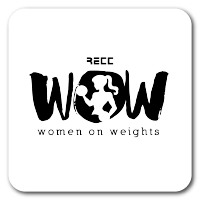 This program is designed to engage and teach women of all ages proper technique for exercises and experience the benefits of resistance training. It also includes Body/Mind Nutrition tips to help fuel your body helping you to look, feel and perform at your best. The goals of the program are to assist women in improving posture, increasing strength and losing body mass.

Fee: Members $135 + tax / Non-members $150 + tax
Ages 18+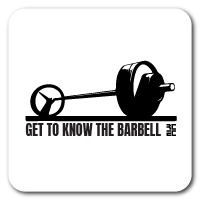 This is a great opportunity for you to learn the most foundational barbell movements - Squat, Bench & Deadlift. The program is designed to educate on proper breathing, bracing, techniques and easy progressions as well as focusing on individual differences to maximize individual growth. Chantz will be with your every step of the way to helping you increase total body strength and improve functional movement patterns.

Ages 18+



---
We pride ourselves in being leaders in recreation program delivery in Truro and Colchester County. Each season we offer different programs for Children, Youth, and Adults.
We all need a little push sometimes and Group Exercise can provide that extra motivation! Perfect for those who believe exercise is better with friends! Our experienced instructors will help you with form, technique, and lead you to better health - all while making sure you have a fun experience! The RECC's group ex schedule changes seasonally, and includes classes in the Fitness Studio, Aquatic Centre, Track, Spin Area, and Rock Climbing Wall. No matter your age or fitness level, you will find a class that meets your needs at the RECC! We offer over 50 Group Fitness classes including Zumba, Yoga, Strength, Bootcamps, Pound, TRX, Spin and so much more. There is something for all ages and abilities. All classes are included in every RECC Membership. However, you can also drop-in.


Classes change each season, please check out our online schedule for the most up-to-date information
Click here for more Fall 2023 programming

AQUA CORE - A new way of strength trUsing the resistance of the water with a variety of equipment and tempo, you will feel muscles working and enjoy the feeling of a 'real' workout.
AQUA FITNESS - Take the stress off your joints with this low-to-no impact cardio and strength class that allows you to work at your own pace. Guaranteed to have a splashing good time!
AQUA FIT RESISTANCE - You control the intensity and we provide the fun! This class is a full body workout using the flow of water to engage the core and receive the benefits of unstable resitance training. You won't want to miss it!
AQUA MOVEMENTS - For those with knee/hip replacements, arthritis or other medical conditions. Designed to help balance, mobility, flexibility & strength.
AQUA ZUMBA - A blend of the Zumba philosophy with waterresistance, creating a pool party that you don't want to miss!
HYDRORIDER - Pedal on a unique stationary bike while immersed up to your chest in water. Water shoes are mandatory. Registration is required. Ages 16+
RECC MASTER SWIM - A drop-in swim club that provides coach guidance and training for non-competitive adult swimmers. Promotes fitness, health, fellowship, participation, leadership and fun.

BOOTCAMP - A fast-moving class meant to kick your cardio system into high gear with athletic drills, muscle conditioning, and core training - All in one place!
DIRTY 30 + ABS - This class is a quick-and-dirty workout that delivers a full body punch! Spend 30 minutes increasing strength and cardio fitness and then finish it off with exercises to strengthen your core and flatten that tummy. Whatever your fitness goals, this class is sure to help!
FUN FRIDAY - A combo class that keeps you guessing every friday with a workout that challenges cardio, strength and core using a variety of equipment. Come for the fun, leave feeling fit!
MOBILITY is a class for everyone! Mobility training combines stretches that will increase range of motion, stabilization and control within your joints and surrounding muscles. The exercises will prioritize flexibility, movement and strength.
PILATES is a form of low-impact exercise that focuses on strengthening muscles while improving postural alignment and flexibility. This class will help your joint to become better supported decreasing the chance of injury.
SILVER STRONG - Designed for older adults featuring low impact cardio, strength, flexibility and balance training. It's never to late to increase strength and improve mobility!
SPIN - A high-energy cardio work out on a stationary bike that burn calories, and sends your fat-burning systems into overdrive. Set to music, it will be the ride of your life!
SPIN + CORE - A class that starts out on a stationary bike and ends with core exercises. A great way to burn calories and strengthen your core!
STRENGTH is a total body workout using barbells, free weights, tubing, stability balls, and body weight. A great way to target and tone all of the major muscle groups; for all fitness levels.
STROLLER FIT - A combination class focusing on strength and core moves with cardio drills thrown in. Takes place in the Group Exercise room and is great for parents with their tots.
STRONG by ZUMBA: PUSH YOUR LIMITS! A high-intensity workout led by music to motivate you to crush your ultimate fitness goals.
TABATA TUESDAY - This class breaks a workout down into clearly defined intervals – typically, 20 seconds of a push-it-to-the-limit exercise followed by 10 seconds of rest. It will jump your heart rate up pretty quickly!
TRX - Take your workout to the next level with this fast- moving class featuring TRX suspension straps. A great overall body workout, including athletic drills to get the heart pumping.
WAR - Become armed & dangerous with this exhilarating total body workout that combines cardio and strength using punches and kicks.
YOGA - Help relieve stress with a class combining balance, strength, and flexibility training. Designed to be a full body experience.
YOGA [FLOW] - Vinyasa style. Each pose flows into the next with motivating music. Will lengthen muscles & leave you feeling energized.
YOGA [GENTLE] - A class meant to help relax your mind, lengthen your muscles, and help increase overall flexibility.
YOGA (IRON) is a challenging full body workout using weights for upper body weight training exercises, while performing a series of power yoga poses for the core and lower body strength.
YOGA - Power & Balance - A fusion class of yoga and pilates blended to give a challenging strength & core work out as well as a satisfying stretch.
ZUMBA - Ditch the workout and join the party. Dance your way into shape with this Latin- inspired class set to amazing music.
ZUMBA TONE - A class combining body-sculpting exercises and high-energy cardio work with Latin-infused Zumba moves. Hard work while having fun!