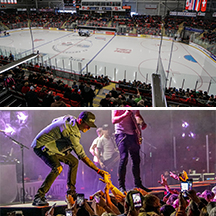 RECC Arena:
Located inside the RECC and features an NHL sized ice pad surrounded by 2,500 bowl seats. Truro's premier events facility for concerts, trade shows, and sports events. Home of the
Truro Junior A Bearcats
, the Arena was host of the 2017 World Junior A Challenge, 2015 Grand Slam of Curling Rocks Masters, 2013 Fred Page Cup, Harlem Globetrotters in 2014, and numerous concerts featuring performers such as Dallas Smith, the Beach Boys, and Kenny Rogers. See
past events.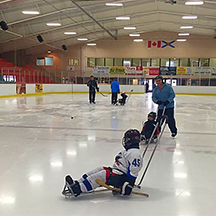 Colchester Legion Stadium:
A focal point of sport and recreational activities for people of all ages in the Town of Truro. Home to both pleasure and competitive skating on an NHL sized ice pad, the stadium also has a large heated upstairs lounge which can be used for private and public functions.

14 Lorne Street, Truro
Phone: 902-893-1701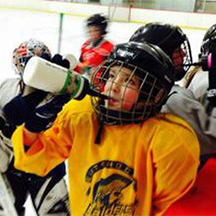 North Shore Recreation:
Proud to offer a wide variety of recreation programs, as well as provide space to groups or individuals looking to host a small meeting or event in the Tatamagouche area. Check out the impressive John K. MacDonald Memorial Sports Park located just behind the Centre for additional outdoor recreation opportunities.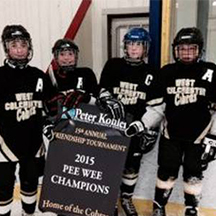 West Colchester United:
Built in the 1970's the West Colchester United Rink, located in Debert, NS, has been a staple in the community for many years. The facility accommodates a number of groups and activities throughout the year, with hockey and skating serving as the primary focus from October to March. During the off-season the rink is used for ball hockey, dances and an ever-growing number of other happenings.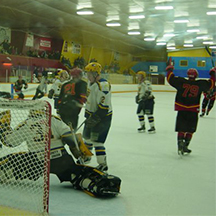 Don Henderson Memorial:
Since its official opening in March 1975, the Sportsplex has been a vital component in the life of the residents of South Colchester. Community owned and guided by a volunteer Board of Directors, the Sportsplex boasts an NHL sized ice surface with a seating capacity of 1200. Also includes a four sheet curling rink with a bar/restaurant with seating for 60.
More About Community Credit Union Arena:
Community programming is available for all ages and skill levels. Public skates are offered at various times throughout the week, including Adult and Parent & Tot skates. Helmets are recommended for all ages, but are mandatory for ages 12 and under.
Sticks & Pucks
is for all ages and is an opportunity to work on puck handling and shooting skills. Helmets (for all ages) and gloves are required.
Skills & Drills
is a facilitated youth program for ages 6-12 that concentrates on skill development. Full hockey gear is required. Please see our
Community Credit Union Arena Schedule
for dates/times.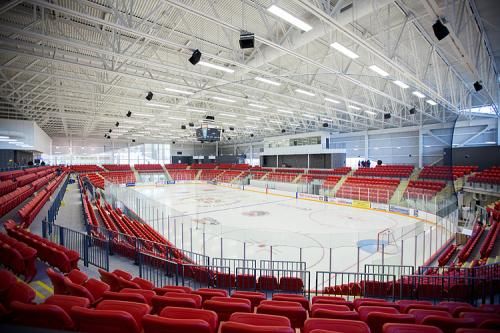 Book The Ice/Arena:
To rent the ice pad for your team or social function, please
email us.
Or,
click here
if you are interested in booking the arena for a concert, tradeshow, or other major event. To advertise in our Arena,
click here
.
Rent The Pye's Box For a Bearcats Game:
Our skybox offers exclusive seating for small and large groups, with bar and catering service available.
Contact us
to enquire about renting this premium seating area for an up-coming event.